Super Eagles legend Austin Jay Jay Okocha has revealed the reason behind his decision to turn down big clubs in his playing days.
Jay Jay Okocha has opened up on his reason for avoiding big European clubs during his playing days.
The ex-Super Eagles captain has claimed that the contracts offered by Europe's big clubs were not up to par during his time.
Jay Jay Okocha  reveals reason behind snubbing big clubs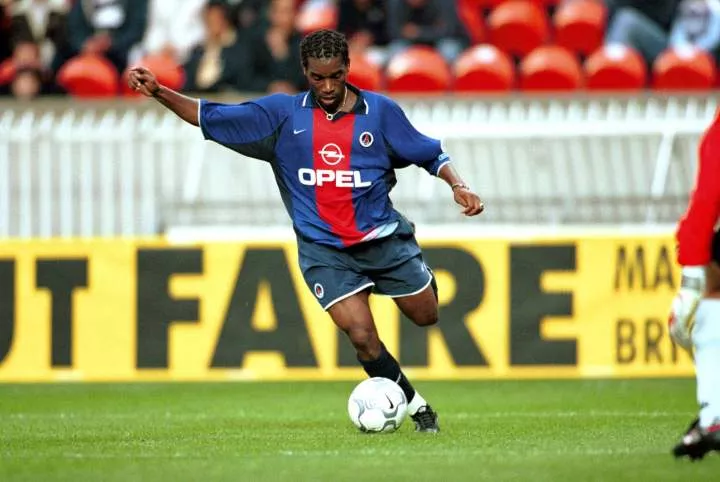 Okocha played for Frankfurt, Turkish side Fenerbahce, Ligue 1 side Paris Saint-Germain Bolton Wanderers, Qatar SC, and Hull City before retiring in 2008.
Speaking in an interview with Arise TV, the former mesmeric attacking midfielder said:
It was not easy for an African player to play for top clubs because they don't pay high wages. "When they offer you a contract, the money is small because they see it as doing you a favour.
"That is why I went for clubs that are ready to pay me higher. I had to turn down some offers from big clubs because of wage issues. But things have changed now, as Africans and Nigerians get bigger contracts overseas."
Jay Jay Okocha played 73 times for Nigeria, scoring 14 goals while becoming one of the country's greatest ever talents.